Eat your way through the best delicatessens, cheesemongers, pizzerie and bakeries in Sulmona and learn about history of the local cuisine.
We will start the Sulmona food tour sampling delicious mostaccioli biscuits from a small bakery that has been making them for several generations. Then we'll visit a weekly market to meet local producers and sample Abruzzo's best street food. After the market, we will head to delicatessens to taste cheeses, cured meats, olive oil and wine.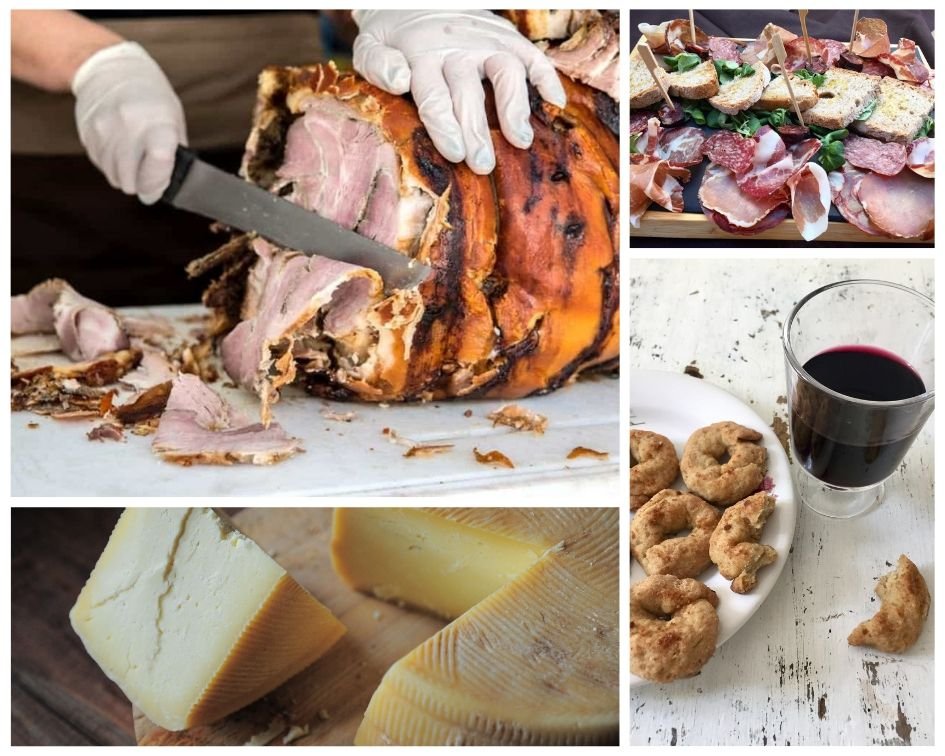 Days: Wednesday and Saturday only
Duration: 3 hours
Price: €59 per person (minimum four adult participants)
Please note: Make sure you mention your dietary requirements and allergies when booking a tour. To accommodate your dietary requests I need to know about them at least 48 hours prior to the tour. Refunds or discounts will NOT be given to those who mention their dietary needs on the day of the tour. Not suitable for vegans and celiacs .