Time is flying! It is April already!! This month is full of exciting events for food lovers. Here is my monthly round-up of the best of them to help you to decide what to eat and what to do in Abruzzo in April.
Cooking demonstrations "Master of traditional Abruzzese cuising", Pescara (PE)
Watch locals cook some of the oldest traditional Abruzzese dishes in the Museo della Genti d'Abruzzo in a series of demonstrations. Although the cooking shows will be in Italian, it is easy enough to follow the process. At the end, you will taste the dishes made. On April 12 you can learn how to make le scripelle Teramane, crepes Teramo-style that are used in two delicious local dishes: Scrippelle 'mbusse (crepes in broth) and il Timballo Teramano (lasagna Teramo-style). On April 19 a cookbook writer Gino Promavers will show various recipes for making minestrone soups with local varieties of beans and wild greens.
Price: €26 per demonstration. To see more details and book tickets go here.
Farmers' Market, April 16, L'Aquila (AQ)
After long waiting and many promises, a covered market in L'Aquila is finally opening its doors. Make a day of it, browse farmers' produce and then head to the centre for lunch or an ice cream to support local businesses. Stock up on lentils from Santo Stefano, ewe's milk cheese from Castel Del Monte, beans from Paganica, ancient solina grain flour and other gastronomic treasures from the province of L'Aquila. On the opening day, there will be free degustations at the market!
Address: Via Eusanio Stella, 4, L'Aquila. http://www.mercatocontadinolaquila.it/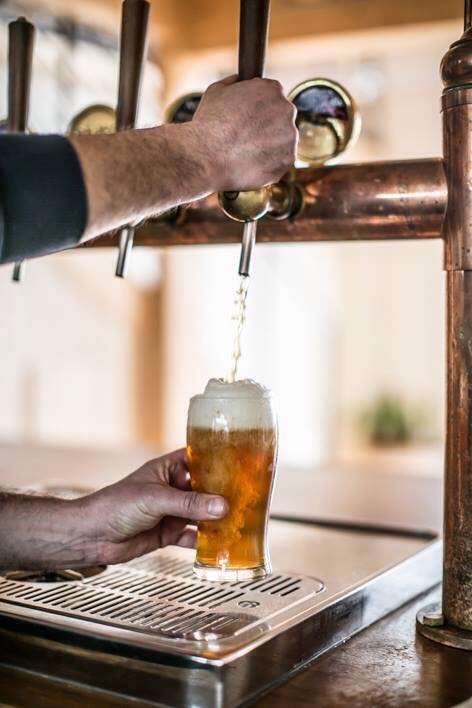 Mexican food with craft beer, April 9, Loreto Aprutino (PE)
You don't often see ethnic food in Abruzzo, so this is a rare occasion organised by the craft brewery Almond'22. However, the Mexican the chili con carne will be made with strictly local ingredients, including a native variety of beans, Tondino del Tavo. Not sure how Mexican it will be, but in any case it will be good, especially washed down with Almond'22 excellent beer.
Address: Contrada Remartello 47/H, Loreto Aprutino
For all wine enthusiasts out there, don't forget I also run wineries tours all year round in the province of Pescara, during which you taste ten excellent red, white, bubbly and dessert wines, learn about wine making traditions in Abruzzo, visit a 200-year-old wine cellar and gorge on local cheeses and cured meats. For more details click here.
Photos by: Scuola del Gusto, Birreria Almond'22.